This summer marks the beginning of our relationship as a component organization of the AAVMC. Here is the signed Memorandum of Understanding between the two organizations. Below is the formal announcement from the AAVMC:
AAVMC Establishes Formal Relationship with Association of Veterinary Advancement Professionals (AVAP)
September 13, 2018, WASHINGTON, D.C.–The AAVMC and the Association of Veterinary Advancement Professionals (AVAP) have signed a Memorandum of Understanding that creates a formal relationship between the two organizations. Under the terms of the agreement, the AAVMC will provide meeting management services, maintain AVAP's financial accounts and conduct their business operations.
Established in 1998 from a prior group of fundraising officers, AVAP is an organization of about 150 fundraising, communication and alumni relations professionals working in academic veterinary medicine. The group organizes an annual meeting and continuing education conference held in conjunction with the AVMA Annual Convention.
"Institutional advancement plays a vital role in the success of our member colleges and schools," said AAVMC CEO Dr. Andrew T. Maccabe. "AVAP professionals build understanding and support for academic veterinary medicine among a broad range of stakeholders in both the public and private sectors, locally and nationally. That facilitates philanthropic contributions as well as government appropriations, and it helps develop political support at the state and federal levels. This is a very important relationship for us to establish and we're looking forward to the collaboration."
Creating a formal linkage between the two organizations makes a great deal of sense, since advancement officers work very closely with the deans at AAVMC member institutions, who comprise the AAVMC Assembly.
"We're very excited about the opportunity provided by the AAVMC and are honored to become a component of this prestigious organization," said AVAP President Danielle R. Johnson, senior director of development for The Ohio State University College of Veterinary Medicine. "We've grown a great deal in recent years, and the professional and administrative support provided by the AAVMC is going to help us become more effective at what we do."
In the late 1990's and early 2000's the AAVMC operated an Advancement Committee which included three deans and three representatives from AVAP. The goal of the committee was to examine strategies for helping AAVMC institutions develop more successful fundraising and communications programs.
That followed action taken by AAVMC Director of Communications Jeff Douglas to organize AVAP and arrange programming focused on the importance of communications and fundraising for deans at several AAVMC and AVAP conferences. Over the past 20 years, deans have more fully embraced their responsibilities as "chief external relations officers" and more broadly staffed advancement operations within their organizations.
Over the past five years, the AAVMC has created two professional recognition awards within the institutional advancement area: the AAVMC Communications Excellence Award and the AAVMC Scholarship Fundraising Excellence Award. The new arrangement enables the AAVMC to provide increased support for this important part of academic veterinary medicine and explore opportunities for continued enhancement of the function within its member institutions.
The AAVMC is a nonprofit membership organization working to protect and improve the health and welfare of animals, people and the environment around the world by advancing academic veterinary medicine. Members include 49 accredited veterinary medical colleges in the United States, Canada, the Caribbean Basin, Europe, Australia, New Zealand and Mexico.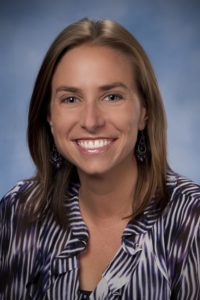 Dear AVAP Members,
Happy Back to School! If your campus is anything like ours, one day you wake up, getting to work is much harder, and the parking lots fill up faster. Then it dawns on you that "the kids" are back and you have to be more on top of things in the morning. As I stated at our business meeting, I am thrilled to be leading this organization over the next year and hope that the executive team and myself build a conference for you in 2019 that will prove beneficial. I apologize up front for the length of this post, but have several things to share with you.
Partnership with AAVMC: I recently signed the MOU for AVAP to become a component organization to the AAVMC. By the end of this calendar year, we will turn over all of our finances to the AAVMC for them to manage. We will have a call with Lynne, our treasurer; Ali, our conference chair; and the necessary support staff at the AAVMC to ensure a smooth transition and discuss next year's conference.
Discussion Forum: For those of you who are newer to the organization, I encourage you to visit the Discussion Forum section of our website, under "AVAP Resource Center" on the navigation menu. You may see a topic being addressed that will answer a question you currently have. We recently posted an inquiry from the University of Florida about how scholarships are awarded. We ask for your feedback. Please let us know if you would have questions you would like to have posted.
2019 Conference Planning: We greatly appreciate everyone completing the survey from our conference. As we start to plan next year, we have another short survey we would ask you to complete. I know it is asking some of the same information, but we appreciate your input.
#HashTagYourDonkeyAndElephant: The conference coordinators at Virginia/Maryland remind everyone to take your Donkeys and Elephants with you to events and travels. If you do so, please take pictures and share them on social media sites with the hashtag #AVAP2019. Everyone who posts a picture with this hashtag will be entered into a raffle to get his or her conference registration paid for.
Executive Committee: If you are curious to learn more about our plans for the upcoming conference or have some spare time on your hands, you can see the notes/meeting minutes from all of our monthly calls on our website. We welcome anyone's feedback or suggestions at any time. After all, this organization is designed to benefit everyone.
Please feel free to contact me directly. Have a great year and be sure to check back here often!
Danielle Johnson, President