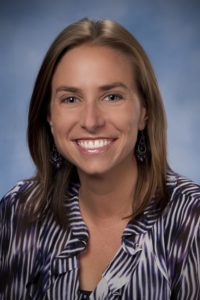 Dear AVAP Members,
Happy Back to School! If your campus is anything like ours, one day you wake up, getting to work is much harder, and the parking lots fill up faster. Then it dawns on you that "the kids" are back and you have to be more on top of things in the morning. As I stated at our business meeting, I am thrilled to be leading this organization over the next year and hope that the executive team and myself build a conference for you in 2019 that will prove beneficial. I apologize up front for the length of this post, but have several things to share with you.
Partnership with AAVMC: I recently signed the MOU for AVAP to become a component organization to the AAVMC. By the end of this calendar year, we will turn over all of our finances to the AAVMC for them to manage. We will have a call with Lynne, our treasurer; Ali, our conference chair; and the necessary support staff at the AAVMC to ensure a smooth transition and discuss next year's conference.
Discussion Forum: For those of you who are newer to the organization, I encourage you to visit the Discussion Forum section of our website, under "AVAP Resource Center" on the navigation menu. You may see a topic being addressed that will answer a question you currently have. We recently posted an inquiry from the University of Florida about how scholarships are awarded. We ask for your feedback. Please let us know if you would have questions you would like to have posted.
2019 Conference Planning: We greatly appreciate everyone completing the survey from our conference. As we start to plan next year, we have another short survey we would ask you to complete. I know it is asking some of the same information, but we appreciate your input.
#HashTagYourDonkeyAndElephant: The conference coordinators at Virginia/Maryland remind everyone to take your Donkeys and Elephants with you to events and travels. If you do so, please take pictures and share them on social media sites with the hashtag #AVAP2019. Everyone who posts a picture with this hashtag will be entered into a raffle to get his or her conference registration paid for.
Executive Committee: If you are curious to learn more about our plans for the upcoming conference or have some spare time on your hands, you can see the notes/meeting minutes from all of our monthly calls on our website. We welcome anyone's feedback or suggestions at any time. After all, this organization is designed to benefit everyone.
Please feel free to contact me directly. Have a great year and be sure to check back here often!
Danielle Johnson, President