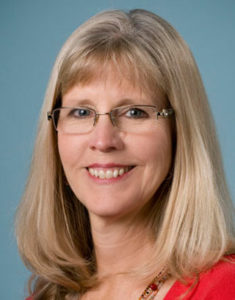 November 10, 2016
Dear AVAP Colleagues,
"Only by binding together as a single force will we remain strong and unconquerable." – Chris Bradford
The executive committee met last month and formulated its goals for the coming year.
Our goals include:
Strengthening communications with AVAP members
Developing "best practices" resources on various topics such as grateful clients
Expanding the website to become a regularly utilized resource for its members
Continued collaboration with AAVMC and explore new collaborations with other veterinary organizations to raise AVAP visibility and leverage member expertise
Organizing a vibrant conference that incorporates 2016 survey feedback
Finalize the 501(c)(3) process and consolidate finances
During a recent conversation with Jeff Douglas (AAVMC) we discussed an article in the "Vet Med Educator," a monthly electronic publication produced by AAVMC. The publication offers a succinct summary of the issues that impact veterinary medicine and can help you get onto the same page as the deans. If you are not already receiving the publication, I encourage you to subscribe at http://www.aavmc.org/Electronic-Communications/The-VetMed-Educator.aspx so you are in the know.
IMPORTANT DATE CHANGE!
AVMA has moved the 2017 Alumni Receptions from Monday night to Friday night, July 21. Reason. As a result, the AVAP conference will be held BEFORE the start of AVMA. The conference planning committee are looking at dates and locations at this time. Further details will be available on the AVAP website in December.
Speaking of the conference, one final shout out to the Texas A&M team for planning this year's conference! We also want to thank everyone who completed the 2016 San Antonio conference survey. We gleaned valuable suggestions and feedback for next year's conference. If you have suggestions for the 2017 conference please send them to Chad Rohlfs at [email protected].
Have an idea for AVAP?
I invite you to contact any of the executive committee members to share your idea — our phone numbers and emails can be found at http://www.avaponline.org/contact/.
As Henry David Thoreau said, "I would rather sit on a pumpkin, and have it all to myself, than be crowded on a velvet cushion."
Best to you in this season of thanksgiving,
Cheryl Cobbs, MA, CFRE