The Association of Veterinary Advancement Professionals is an organization of development, public relations and alumni relations professionals that seeks to promote the success of veterinary medical education through the professional development of its membership.
---
2015 AVAP ANNUAL CONFERENCE
BOSTON
Tuesday, July 14 and Wednesday, July 15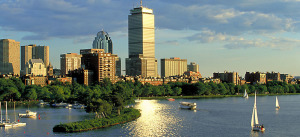 See the 2015 Conference Page for more details about the Association of Advancement Professional's 2015 annual meeting and the Boston Marriott Cambridge conference location!  Registration now open.

We invite you to make plans to join us in beautiful and historic Boston Massachusetts next July to take part in the 2015 AVAP conference meeting.  Timed in conjunction with the AVMA Annual Convention, our summer AVAP conference provides opportunities for learning, inspiration, problem solving and peer-to-peer networking.  You'll make connections not only among fellow veterinary advancement colleagues, but find fortuitous timing for your constituent engagement activities during an overlapping convention that is consistently a strong draw for veterinarians (your alumni), and veterinary industry.
2015 is also a banner celebration year for the American Association of Veterinary Medical Colleges.  AAVMC will mark its 50th anniversary, beginning in March.  There is much to look forward to.
As in year's past, the 2015 AVAP conference will offer relevant content for veterinary advancement, marketing and public relations personnel, and will take into consideration newcomers to the profession as well as the established/senior professional.  No other conference or association serves our unique career niche quite like AVAP does.  Don't miss out! 
Future AVMA Conference Dates and Venues (the AVAP Annual Conference is scheduled around AVMA dates)
2015 – Boston, July 10-14 (AVAP 14th and 15th)
2016 – San Antonio, August 5-9
2017 – Indianapolis, July 21-25
2018 – Denver, July 13-17
2019 – Washington, D.C., July 19-23
2020 – San Diego, July 30-August 4